THE DISTRIBUTION BULLETIN ISSUE #31
20/03/17
CUTTING-EDGE DISTRIBUTION
The dream of a national theatrical release still burns bright for most feature documentary filmmakers. But the reality is that traditional releases with week-long runs across the country have gotten much harder. Exhibitors complain that too many movies are opening. Viewers who used to watch docs in theaters are staying home, expecting to see them on Netflix, PBS, HBO, iTunes or Amazon. Seven-day theatrical engagements can be murder, sometimes averaging just a few viewers per screening throughout the week. A filmmaker can have her heart broken in every city where her doc opens.
Knowing how challenging theatrical has gotten, I was excited to learn recently about an innovative alternative model for releasing documentaries that I call "Hybrid Theatrical Distribution." Although few filmmakers are aware of it, it has been used to achieve remarkable results, most recently with the very successful release of
THE BEATLES: EIGHT DAYS A WEEK – THE TOURING YEARS
.
To learn how this model works and which types of documentaries it has the greatest potential for, I did a series of exclusive interviews with Richard Abramowitz, who has been using it effectively for the past six years.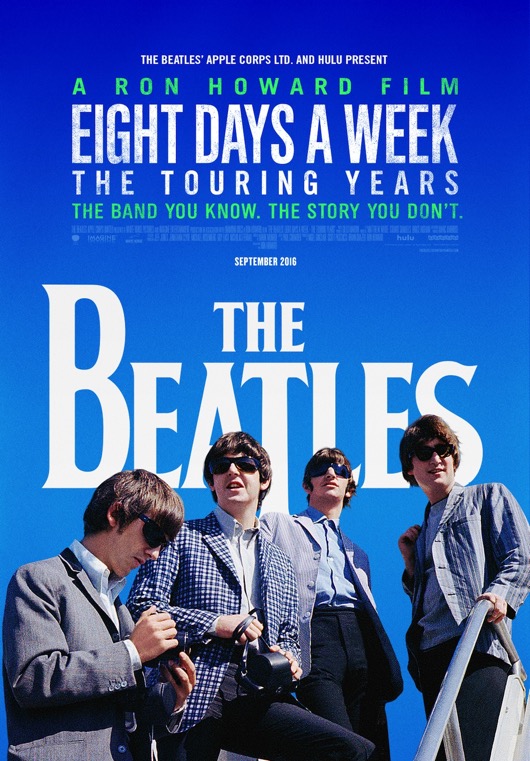 Richard has been booking since 1983, with a break for several years to produce films, and then returned to booking. Richard and his company
Abramorama
have long been at the forefront of theatrical booking. Before 2011, Richard had been doing traditional documentary service deals arranging seven-day runs in theatres around the country. In 2010 and 2011 he helped shepherd two very different films to great theatrical results –
EXIT THROUGH THE GIFT SHOP
($3.3 million) and SENNA ($1.6 million).
In 2011 Richard had a breakthrough. He booked
PEARL JAM TWENTY
, Cameron Crowe's documentary on the 20th anniversary of the group. He arranged full-week runs in six cities and one-night engagements in 55 locations. Richard chose markets by geo-targeting the band's fan club and utilizing the band's touring schedule and airplay results. Even though not a penny was spent on paid ads, the film grossed $471,000, exceeding all expectations.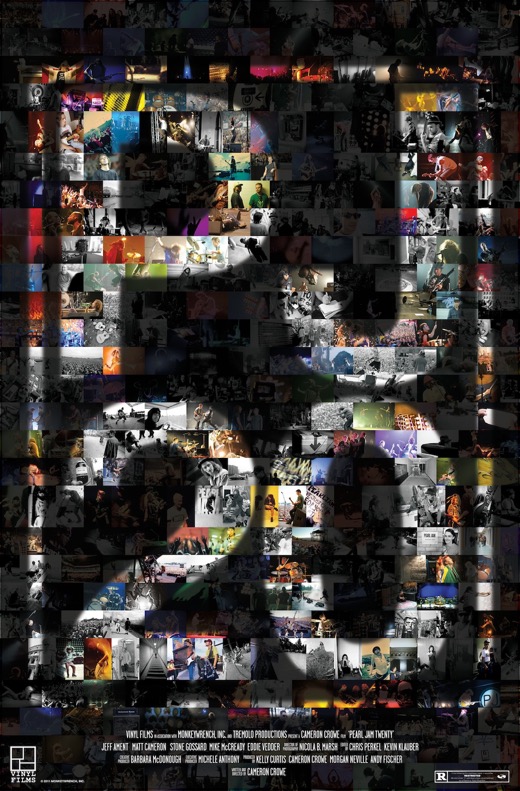 This release showed Richard the true potential of one-night theatrical engagements. Their key benefits include:
URGENCY
– films that can only be seen on a single night are more compelling to attend than films that will have many screenings daily for a week or more. Too often friends tell Richard they can't wait to see one of his films but then miss all theatrical screenings and end up watching it at home.
COMMUNITY
– a special event screening in a theater provides a unique opportunity for viewers to experience a film with other members of their core audience or tribe.
COST-EFFECTIVENESS
– the economics of one-night engagements are significantly better than those of full-week runs. Instead of having to pay a Virtual Print Fee for a whole week, the fee is prorated for a single screening. Richard and his clients receive 50% of ticket sales for single engagements, which is a better split than they get for week runs, which is around 43%. Most importantly, "the lack of an ad spend is what really increases the margin." Social media is used instead of traditional paid advertising.
Richard makes a persuasive case for single screenings to exhibitors, arguing that a special event will bring in more people than usually attend on a Monday, Tuesday, or Wednesday night, and sell more tickets and more concessions.
Richard combines one-night engagements with full-week runs in two or more markets, including New York City (where there is the most prominent media) and Los Angeles (which is a tough market but can enable Oscar-qualification in tandem with New York).
The benefits of Hybrid Theatrical Distribution include:
FLEXIBILITY
– if a single screening sells out in advance, it is usually possible to schedule a second screening the same night in that theater. If a film has a very strong opening nationally, it is often possible to convert successful single engagements into full seven-day bookings the following week.
NATIONAL RELEASE
– a rollout mixing 2 or 3 full runs with many single night engagements will be perceived by the press and the public as a national release. 2 or 3 full runs without complementary single engagements won't be.
AWARENESS
- The challenge of every film is how to achieve a critical mass of awareness. While major studios can afford to buy an audience for the first weekend, independent filmmakers cannot. Independents need to target core audiences. The more members of a core audience who see a film, like it, and spread the word within that audience, the better. The excitement and buzz they generate will help a film in each subsequent stage of its distribution, including nontheatrical screenings, educational sales, television, digital and DVD.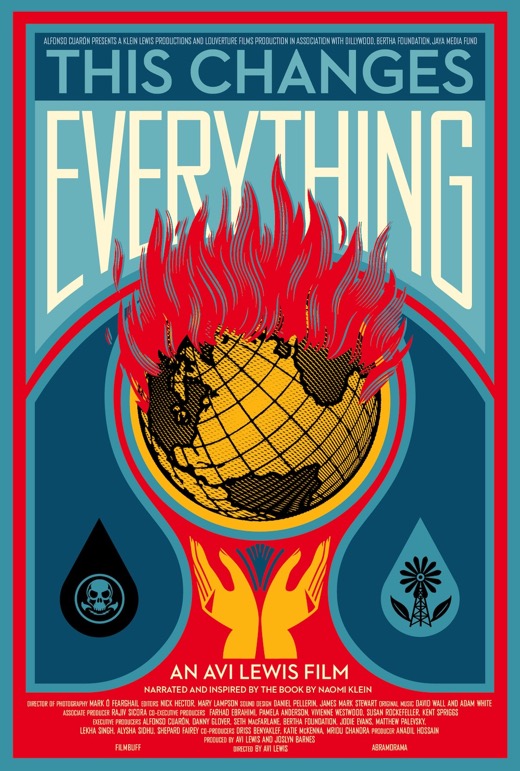 Richard emphasizes the importance of being clear about the goals for a theatrical release. Many of the films he has worked with have focused on maximizing impact rather than revenues. Recent social issue films have included:
THIS CHANGES EVERYTHING
(which played full-week runs in New York, Los Angeles and 3 other markets, and single engagements in 92 other cities) and
TIME TO CHOOSE
(which had 19 full-weeks and 78 one-nighters). In other cases, the primary goal was marketing. For PEARL JAM TWENTY, the objective was to keep the band visible when it was not touring and didn't have a new album. It was important for Pearl Jam to maintain a personal connection with their fans. The fact that Richard could send their record label a check for a couple hundred thousand dollars was an unexpected bonus.
Richard learned from PEARL JAM TWENTY "that you can work with music-related films in a very cost-effective way." Since then he has handled
ZEN OF BENNETT
(Tony Bennett),
IN YOUR DREAMS
(Stevie Nicks), and several Neil Young films among many other music films. He has learned that it is "better to have a character-based film than a concert film."
When Richard analyzes the theatrical possibilities for a film, he considers how "tribal" it is. Music-related films can appeal directly to a performer's loyal fan base. Political films can appeal to individuals and organizations engaged with specific social issues. Mind-body-spirit films can appeal to people devoted to certain beliefs. In 2014 Richard handled the theatrical release of
AWAKE: THE LIFE OF YOGANANDA
, which was very successful, grossing $1.4 million. He began with week runs in 3 cities, and 10 single engagements. Many of the single engagements were so successful they turned into multiple-week runs. As Richard explained, "It was an exceptional release. It was not an amorphous New Age movie, but a film about a specific person with a specific organization—the
Self-Realization Fellowship
—supporting the release. We could call SRF's office and request that devotees attend a 7pm Friday night show with three friends, and they would be there with three friends."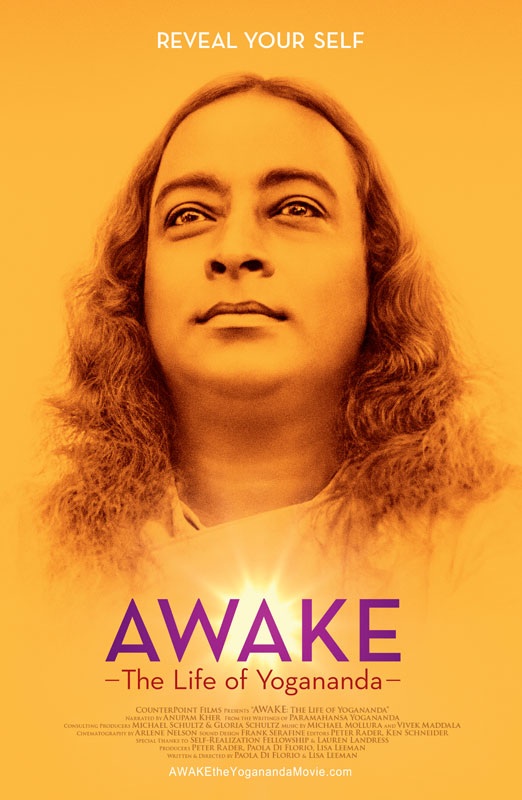 Last year he opened THE BEATLES: EIGHT DAYS A WEEK – THE TOURING YEARS theatrically simultaneously with its release on Hulu. He began with 60 full-week runs and 90 one-night engagements. The film was overwhelmingly successful, enabling him to bump up at least a third of the one-night engagements into full-week runs. The film grossed $2.9 million theatrically. It benefitted from director Ron Howard's active promotion of the film and 30 minutes of rare bonus footage of a Beatles Shea Stadium concert that was only available in theaters (not on Hulu or the DVD). Richard noted that we should "never underestimate the Beatles, who are the exception to every rule." The film attracted a uniquely multi-generational audience—grandparents, parents, and grandkids.
Richard cautioned that to maximize a hybrid release, you must "make sure you have time for outreach, which requires a minimum of four months." Allowing lead time for the bookings is also essential, more so for the full-week runs than the one-nighters. He emphasized the importance of social media in attracting core audiences. He also stressed the need to make single engagements special events rather than just screenings. He organizes post screening discussions as often as possible. For
MR. GAGA
he arranged for Gaga instructors to lead the audience in five-minute exercises after screenings.
Richard noted that theaters are less eager to work directly with filmmakers than with experienced bookers. "Exhibitors are too busy to go through 'Distribution 101' each time." Filmmakers who would like to arrange single-night engagements but are not working with a booker may not be able to arrange no-fee bookings with a 50/50 split. Instead the theater may require them to rent ("four-wall") the theater. If so, rental costs are lowest on Monday and Tuesday nights and filmmakers keep 100% of ticket sales. It is also possible to use
Tugg
or
Gathr
, which can arrange single theatrical screenings if a minimum number of tickets are purchased in advance. Another option is to organize single screenings outside of theaters—on campuses, in libraries and museums, and at churches, JCCs, and other venues.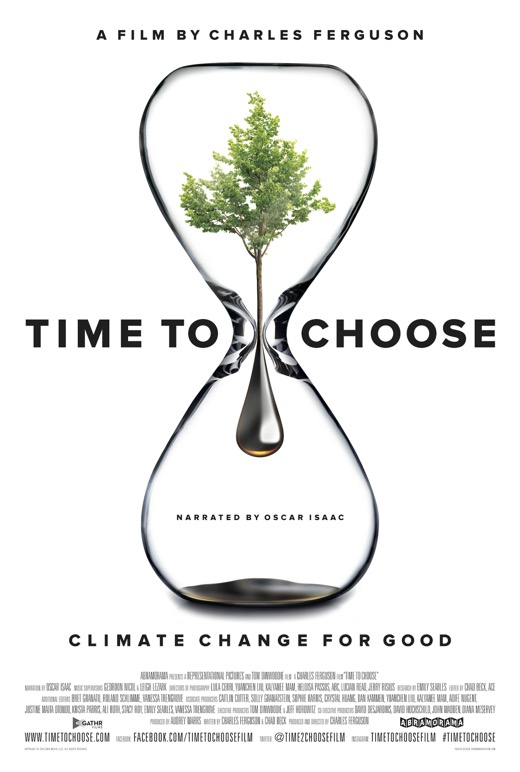 The bottom line is that for the right films, Hybrid Theatrical Distribution can be the best way to maximize a national release. If a film has a substantial core audience that can be activated to watch the film together in a theater, this approach can provide the best of both worlds – full runs in selected cities where seven-day engagements are viable, and single special event screenings in many other cities.
Hybrid Theatrical Distribution is more affordable and cost-effective than a full traditional theatrical release. It also has great built-in flexibility. If a film has an outstanding opening, single engagements can be converted to full runs and additional seven-day runs can be booked in other cities.
Any documentary filmmaker considering a US theatrical release should explore whether Hybrid Theatrical Distribution is the best approach.
© 2017 Peter Broderick