THE DISTRIBUTION BULLETIN ISSUE #14
11/01/11
FOOD MATTERS

The remarkable story of
FOOD MATTERS
illuminates key principles of hybrid distribution and online entrepreneurship. It also demonstrates that determined first-time filmmakers with no prior distribution experience can succeed in the New World of Distribution.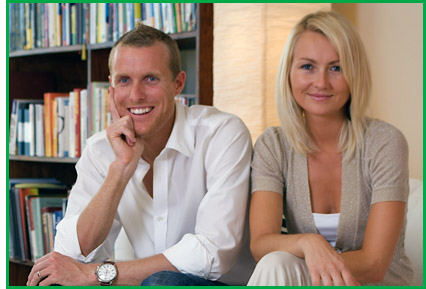 FOOD MATTERS is a provocative feature-length documentary best summed up by the Hippocrates quote: "Let thy food be thy medicine." I consulted with James Colquhoun and Laurentine ten Bosch (its Australian, producer-director/ husband-and-wife team) via Skype in the summer of 2008 as they were starting distribution. I finally met them in Sydney in October 2010, where we participated in the inimitable
SPAA Fringe conference
. By then they had sold 150,000 DVDs. Two months later they did a Christmas promotion online, offering the film for half price. They sold 4,500 DVDs in seven days, their best week ever, two and a half years into their distribution. They have now sold 175,000 DVDs and counting.


James and Laurentine are "accidental entrepreneurs." Although they had no previous film experience or aspirations, they were inspired to make FOOD MATTERS when James' dad began battling illness and depression. Traditional drugs weren't working and they thought a film presenting the benefits of eating better could help him and many others.


They set out to learn how to make and distribute a film. FOOD MATTERS was self-financed with dad's help. Their total budget of $200,000 U.S. included $70,000 for marketing and distribution.

James and Laurentine designed a strategy customized to their film and its target audiences. They decided to skip festivals and theatrical completely, not believing that either route would significantly help their distribution. Since they were based on Australia's Sunshine Coast and had few industry contacts, they decided to begin selling the film online before approaching distributors. Instead of spending months seeking a distribution deal, they spent that time launching their movie.

Stage 1 of the FOOD MATTERS plan began on May 30, 2008 when their website started selling DVDs and pay-per-view streams. James and Laurentine partnered with a number of websites and online retailers (including one that sold colon cleanse products). During the first six months, they and their partners sold 60,000 DVDs of FOOD MATTERS.

During Stage 2, the filmmakers began contacting film distributors and made deals with several companies including Canal Plus (which bought French Speaking TV rights) and Passion River (which is handling retail DVD sales in the U.S.).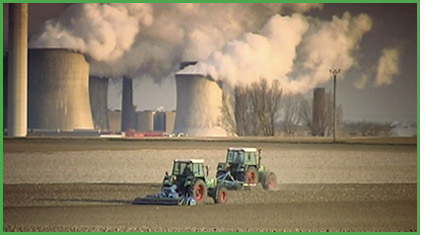 James and Laurentine have used semi-theatrical and non-theatrical screenings to build awareness of FOOD MATTERS. They encourage anyone with a DVD to host a screening, rather than charging rental fees or high educational prices. If you register on the website, they provide a free screening resource pack (with art, handouts, and a discussion guide). This approach has fostered local screenings around the world, which have generated substantial sales.

The filmmakers believe in the importance of providing lots of free content. They do this through their newsletter, which they send to their mailing list every two weeks, and their Facebook page, which they update every few days. Currently over 38,000 people are following them on Facebook, and more than 65,000 receive their newsletter. In their experience, the more you give away, the more people will buy from you.

At the
FOOD MATTERS store
, you can stream the film for $4.95, buy it for $24.95, or get it with a "Detox & Rejuvenations" e-book for $39.95. The store also includes 4 premium access areas that contain content on cancer, heart disease, diabetes, and depression and mental health. For $79, a viewer can access over 6 hours of lessons in any one of these areas. A significant amount of revenue has also been generated through the sales of films by other filmmakers on topics ranging from cooking to organic gardening.

Many elements have contributed to the great success of FOOD MATTERS. At the center is a film that viewers have embraced. There is an
excellent trailer
that works for both core and crossover audiences. The website is well designed and easy to navigate, with rich content that's continually refreshed.

The filmmakers have taken a fully hybrid approach – combining direct sales, online partnerships, and distribution deals. Offline screenings have supported online sales. Online marketing has supported 3rd party retail sales.

James and Laurentine are seriously committed to maximizing their distribution. They have built relationships with key health and nutrition websites that have large followings. They have been consistently entrepreneurial--seizing opportunities, trying new tactics, and perfecting their strategy.

Their tenacity was demonstrated when Whole Foods agreed to start selling FOOD MATTERS after their teammate
Toni Powell "spent 2 months contacting over 293 stores."
The 4-person FOOD MATTERS team has worked long and hard to build a business that provides a continual revenue stream. In December 2010 alone, their website had 160,000 visitors who placed 7329 orders for one or more products.

Undaunted by the challenge of bringing a film into the world, James and Laurentine have created a distribution dynamic that has ensured their continued independence. Revenues from FOOD MATTERS are funding their new documentary, which is about to go into production. The expanding FOOD MATTERS audience will be standing by for its release. In a few short years, James and Laurentine have built a solid foundation for self-sustaining careers.