THE DISTRIBUTION BULLETIN ISSUE #8
21/08/08
JILL'S NEXT RECORD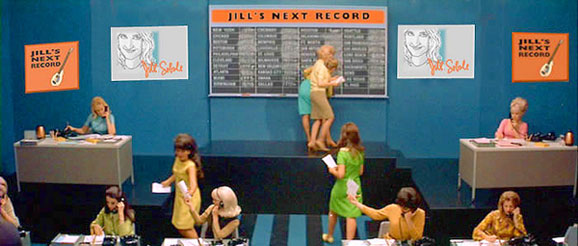 Jill Sobule
is as irresistible online as she is on stage. Her persona on the web is so distinctive and compelling that she's been able to finance her new album with $85,000 in online contributions. Jill is a singer/songwriter whose music is a unique blend of the deeply personal, the socially conscious, and the slyly satirical. Her provocative 1995 hit single "I Kissed a Girl" was the first song with overtly gay content ever played on Top 40 radio, and the
hit MTV music video
is now a classic.

Jill did her time in the old school music business, making a series of record deals with two major labels and two indie labels (both of which crashed and burned). While record companies struggled to fend off the internet, Jill embraced it to take control of her career. She developed a strong online presence, which enabled her to build direct relationships with her fans and attract new ones. She blogged on
Yahoo Music
and
The Huffington Post
, was featured on the TED website
singing a happy song about global warming to Al Gore
and
performing with Julia Sweeney
, and appeared on the NPR website
singing about an improbable tryst with the most-unlikely of celebrities
.

Most importantly, she dreamed up and developed outstanding sites of her own.
JillSobule.com
is a great example of how to create an online persona. It features the Jill Story (with a fake bio made up of "filthy lies" and an official one), Jill's Journal (her funny and engaging blog), Happytown (a discussion area for fans), Jill Store, and lots of free music downloads. Jill's site is infused with the same humor, authenticity, and personality that define her music. Fans feel like they're connecting with the real Jill, just like the fans of filmmakers
Kevin Smith
and
David Lynch
, who have also created distinctive persona-driven websites.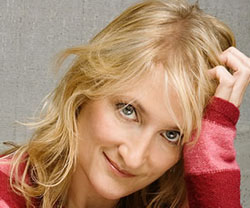 Hoping her fans would finance a new album (instead of going to a label, which would own and control every song she wrote and recorded), Jill launched a new site:
JillsNextRecord.com
. The home page features a letter from Jill's mom, asking for donations at levels from $10 Unpolished Rock (earning a free digital download of the album) to $10,000 Weapons Grade Plutonium (allowing the donor to sing backup on the album). Organized to look like a telethon, the site features a Tote Board that displays all contributions by level and location. When Jill launched the site, she hoped "it would be sort of a patronage thing, where you guys [her fans] are the Medici family." Jill surpassed her $75,000 goal in less than two months, receiving donations from 14 countries. She is now finishing her fully fan-financed album, the first one in her career that she will own and control.